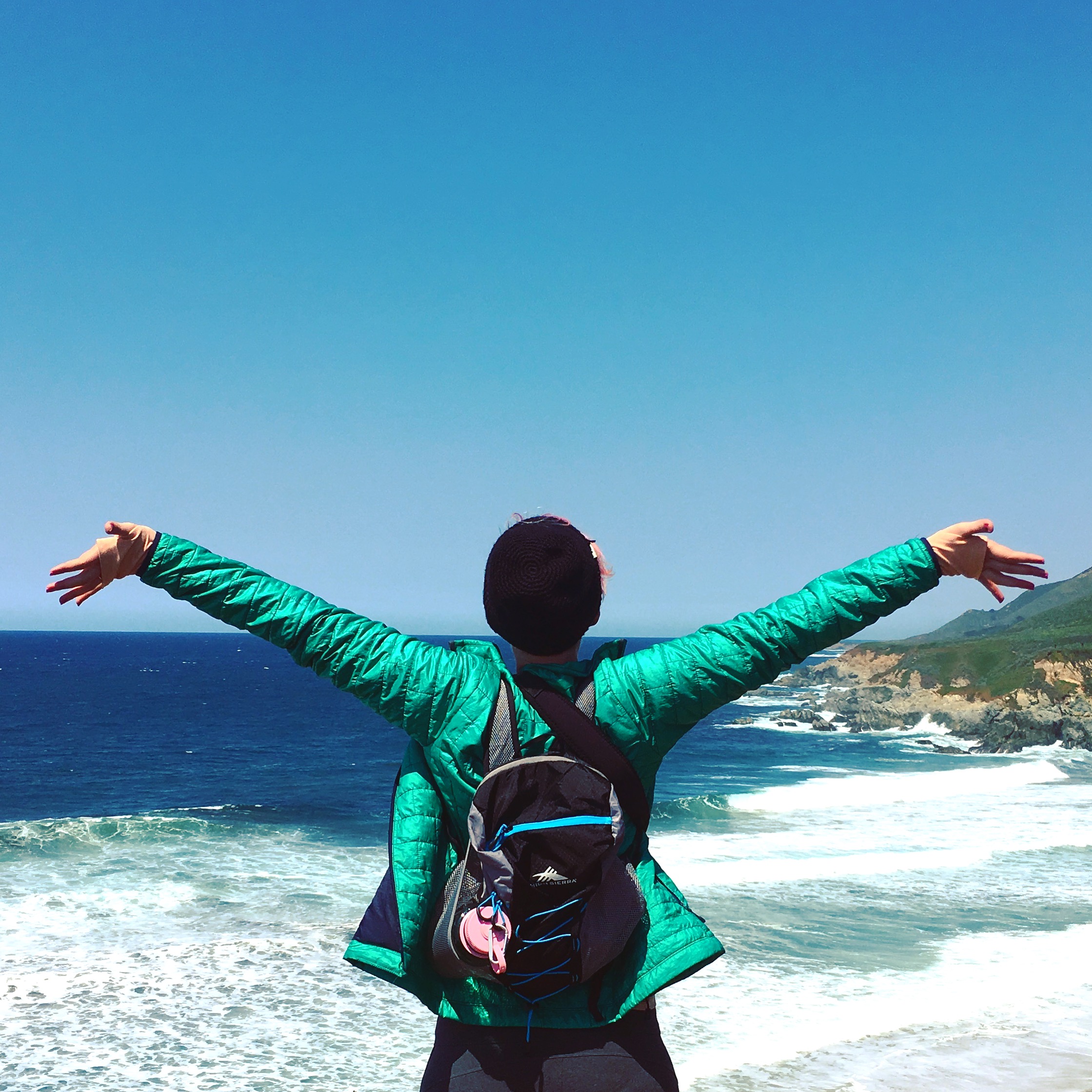 A lot has happened in the past few months.
Most of it has happened to my bank account.
Back in February, I decided to sign up for a trip with Trail Mavens. Specifically, I applied to be a photographer with Trail Mavens. Talk about jumping in headfirst -- not only had I not been camping in probably nearly 20 years (since I was a Girl Scout, which I quit when I was in sixth grade; I'll let you do the math on that), but I also had never been camping with my DSLR camera. Or, more importantly, hiking with my camera. A few days before the trip, I started getting really anxious, wondering what I'd got myself into. But at that point, I'd already paid for the trip, plus bought a sleeping bag and sleeping pad. No turning back.
The trip was phenomenal. Big Sur was beautiful. I was a little frustrated with myself that the photos didn't quite turn out as well as I'd hoped -- I decided halfway through breakfast on the first day to use my kit zoom lens instead of sticking to my beautiful bokeh-inducing 60mm lovey -- but I made it. And I made some friends. And I was hooked.
The dust hadn't even settled on my hiking shoes before I'd signed up for another trip -- this time, kayak camping in Tomales Bay, complete with bioluminescent creatures in the water. If you know me, you know that there is one thing that will always fascinate me: bioluminescence. And when it's in the water, my inner marine bio nerd goes nuts.
And then, somehow, I convinced my husband that I wanted to camp. And then this happened:
We have probably more than we will ever need for weekend camping. REI will stay in business for a couple more days just because of us. (Oh, did I mention I got an REI membership too? #outdoorsyAF)
And... we're doing this. I'm doing this. I'm going out and adventuring -- putting those years of Girl Scouts to good use. That's what this blog is for, to document the adventures (albeit probably through photos, mostly... once I get used to how Squarespace works).
Let's go, let's be adventurers!